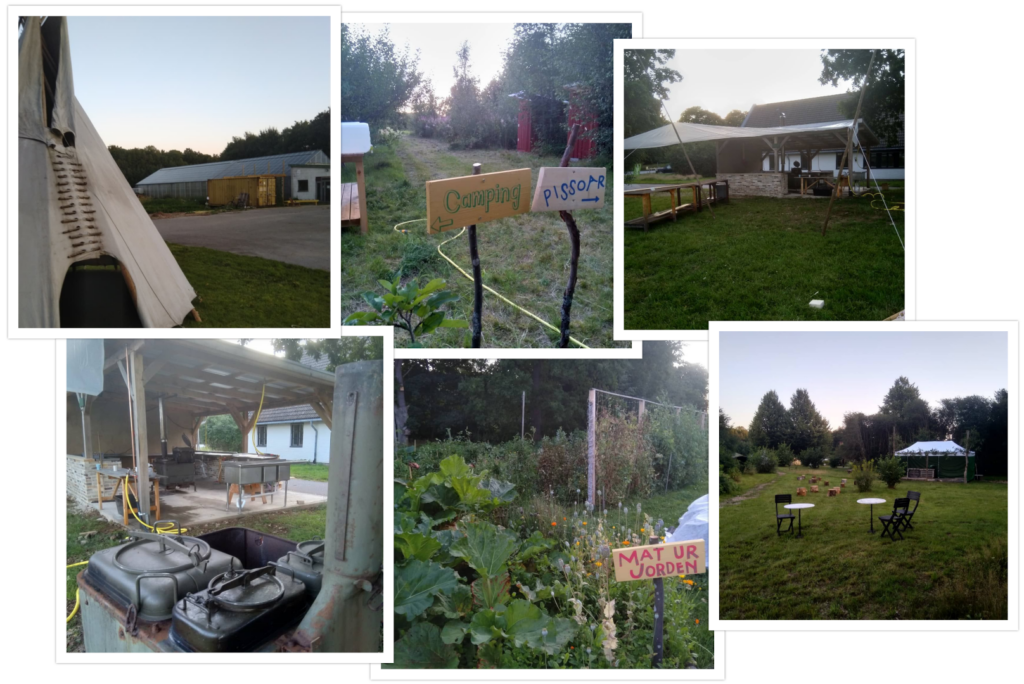 We are finishing the last bits, and entering waiting mode, and some of us have already started to arrive!
Here's a last reminder on some details.
Remember:
that the festival is held outdoors. There are no indoor spaces provided. Bring clothes for sun, wind, rain, or whatever weather is to expect. Bring warm clothes for chilly evenings. Also bring something to sit on.
to bring your own plate, fork/spoon/knife, and a water bottle/cup to use during the festival.
to bring stuff to trade, if you have some. On Saturday, we have an Open-Air Market.
Get your ticket here
Covid recommendations still apply! Remember to keep a humble distance.
See you tomorrow!